I was also able to work with one of the most awesome photographers from California,
Julia Comita
. This shoot was on July 18th, 2010 and OMG, it was so HOT that day.
Ameena
, the model, was a serious trooper. She didn't complain about wearing latex pants in 90 degree weather or wearing a latex dress with heels trying to climb over a window with broken glass and beer bottles. Now THAT'S a REAL model! She is truly amazing. Julia captured these really beautiful shots and created a dark, edgy, fashion editorial story. Look, look!
Ameena Payne | Julia Comita Photography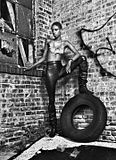 Ameena Payne | Julia Comita Photography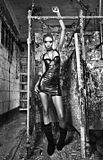 Ameena Payne | Julia Comita Photography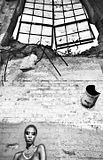 Ameena Payne | Julia Comita Photography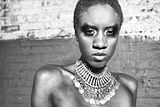 Ameena Payne | Julia Comita Photography

Here's her official website! Support this woman!
www.juliacomita.com
More pictures coming from more photographers! Just waiting for the edits ;D